Company history 
Seven eventful decades 
From start-up to global player: Endress+Hauser has experienced both rampant growth and turbulent times. However, sustainable success has been at its core throughout.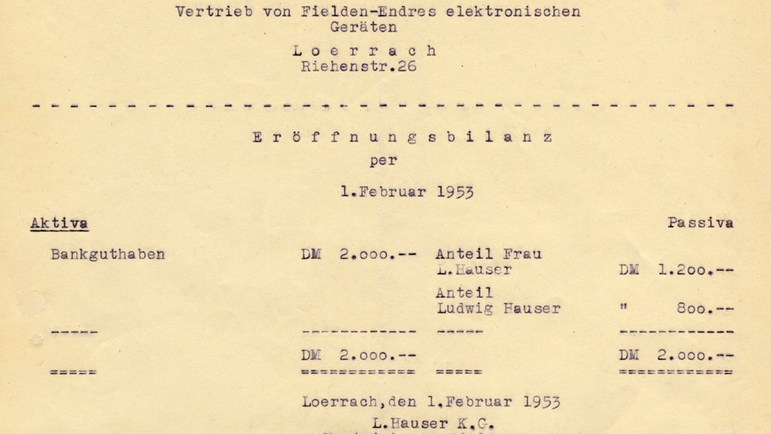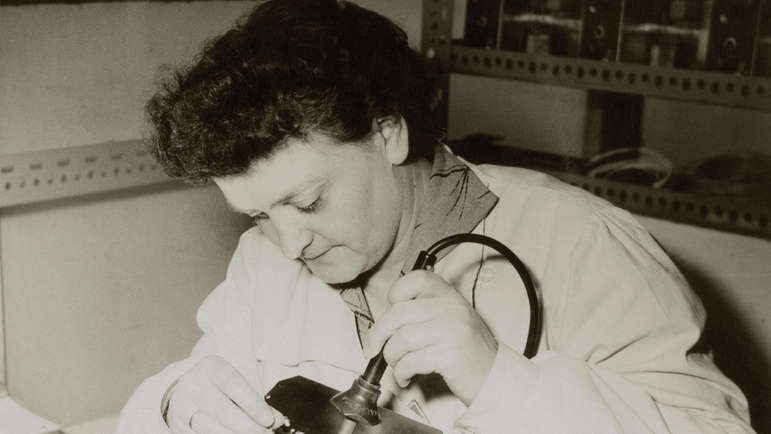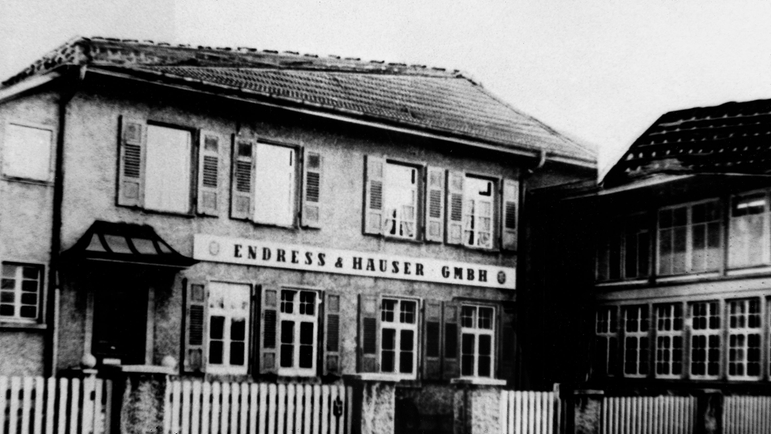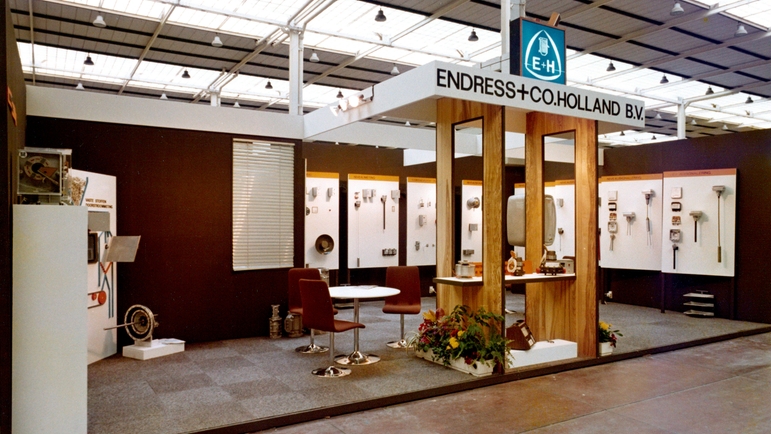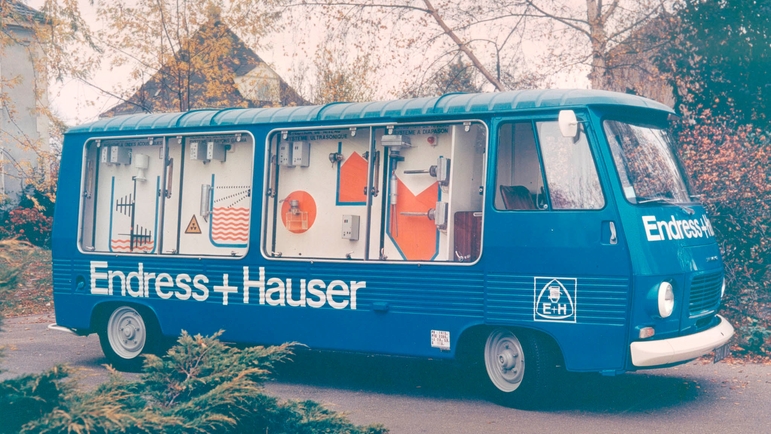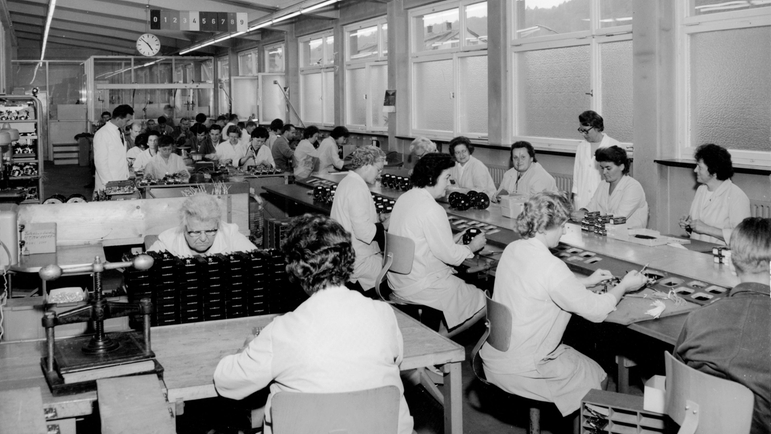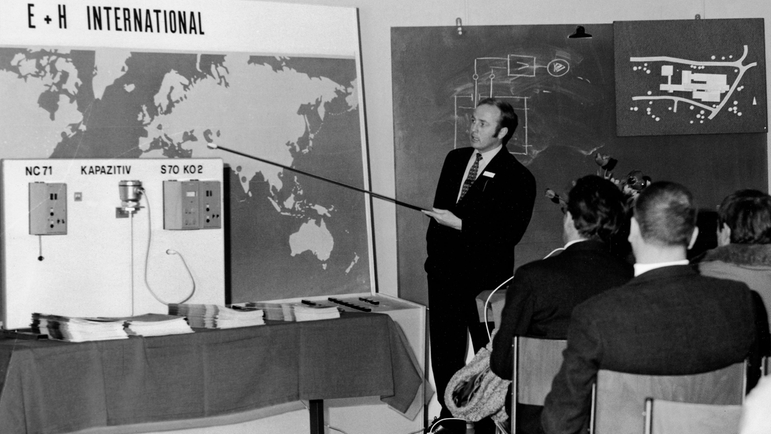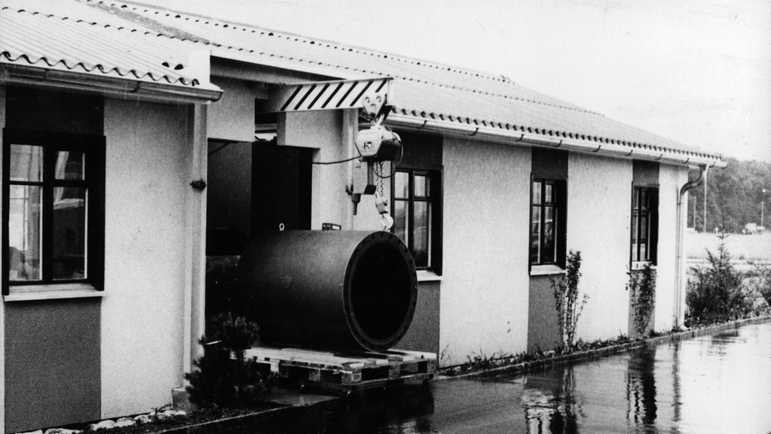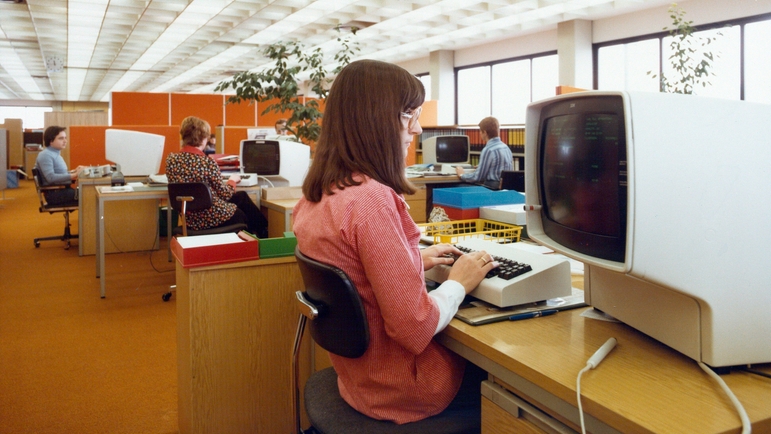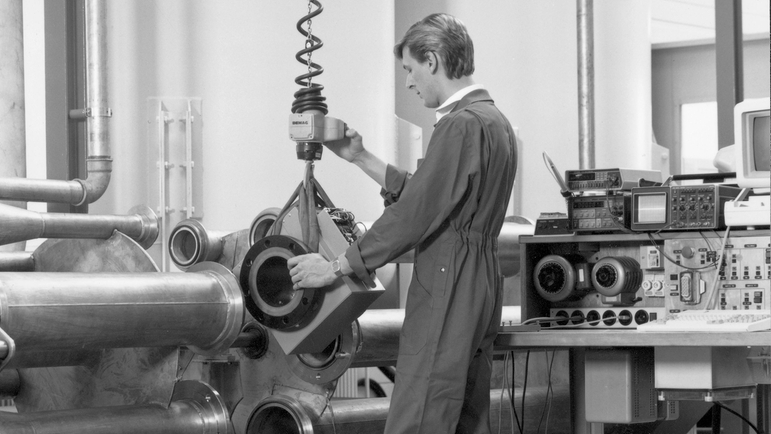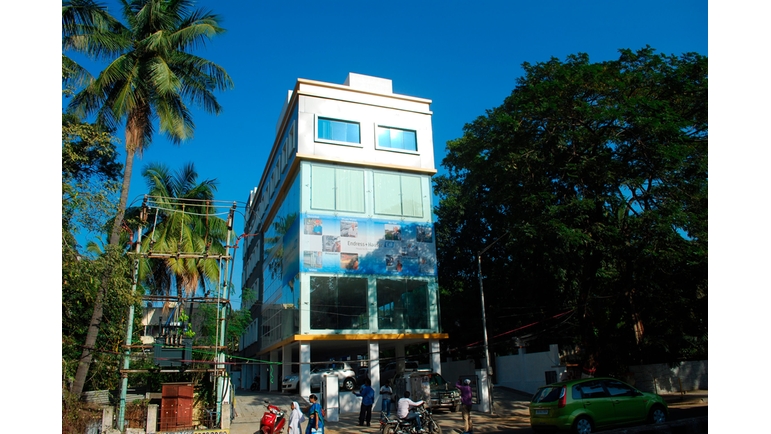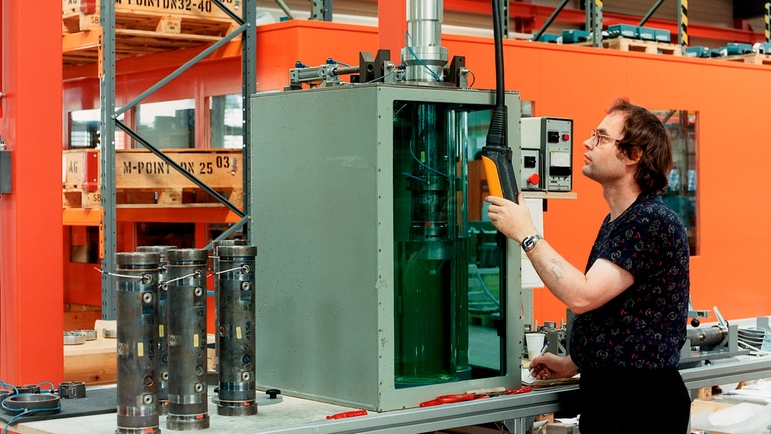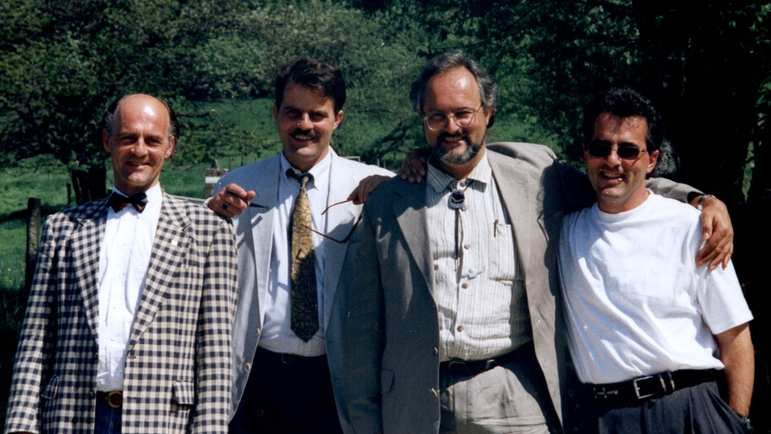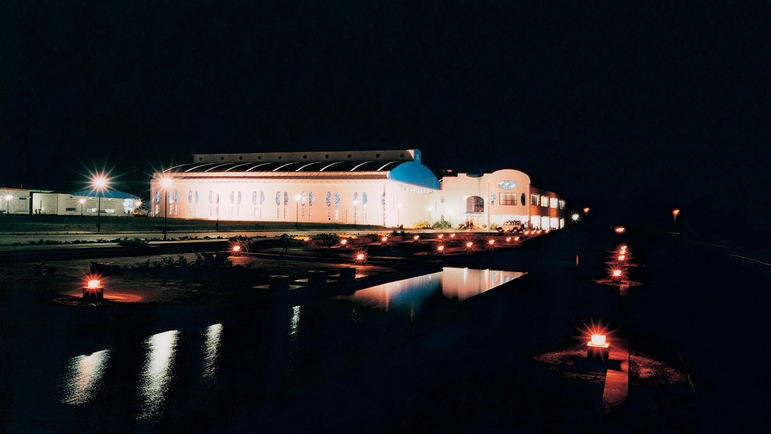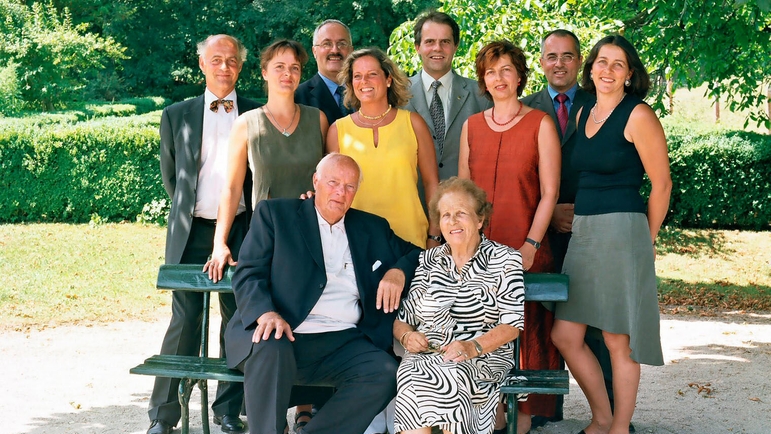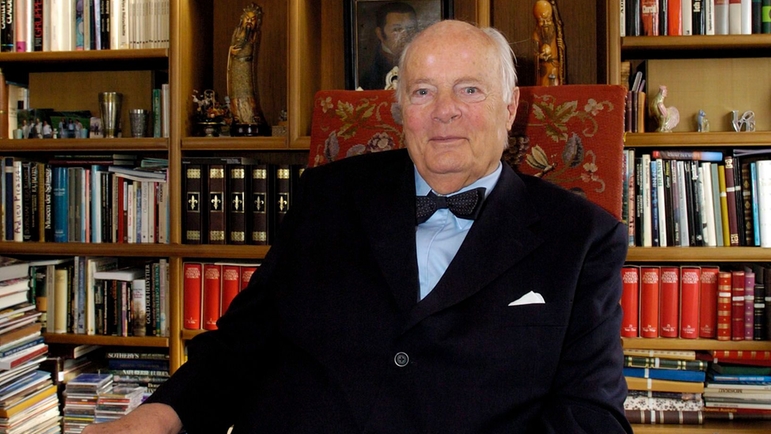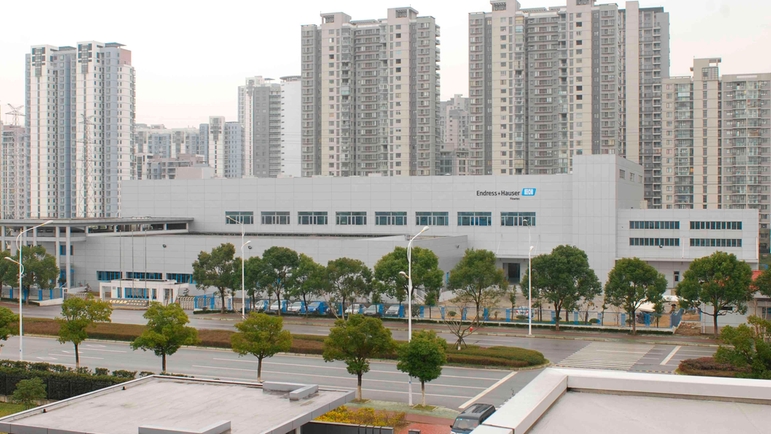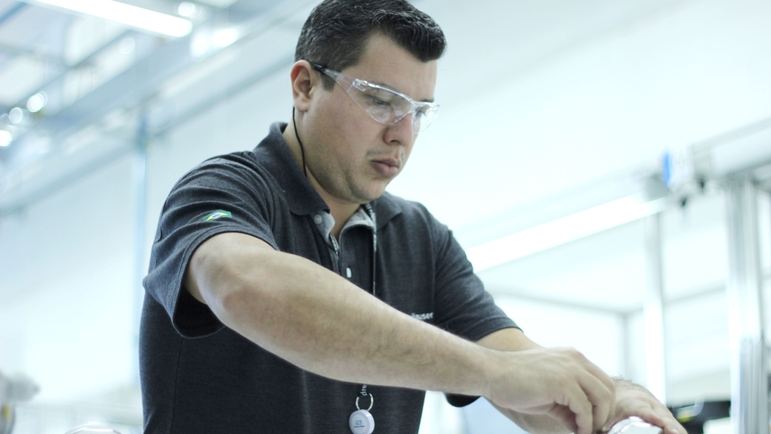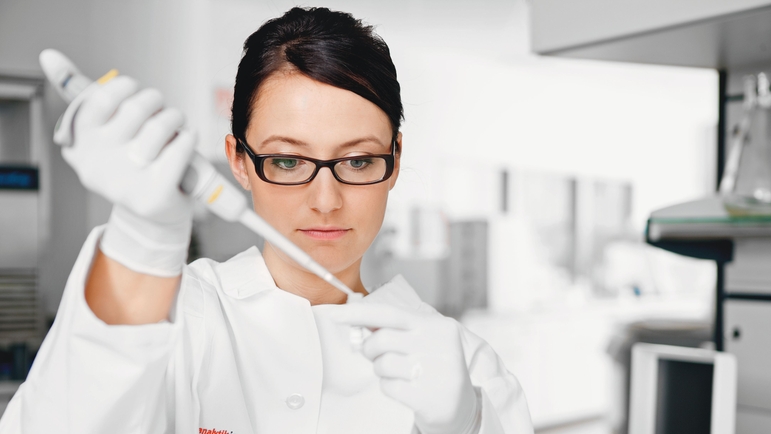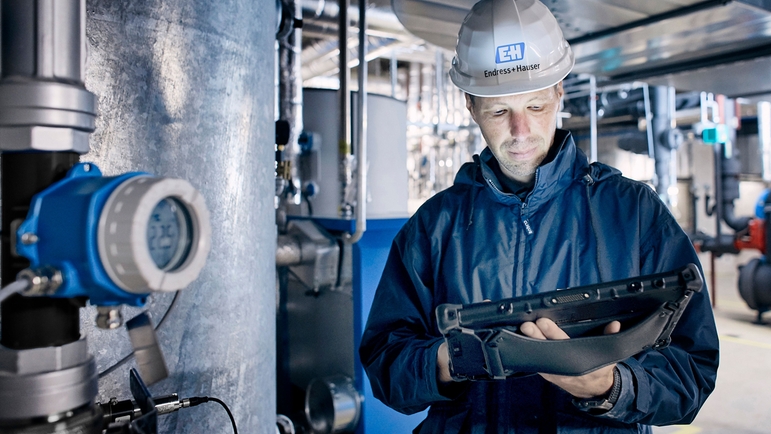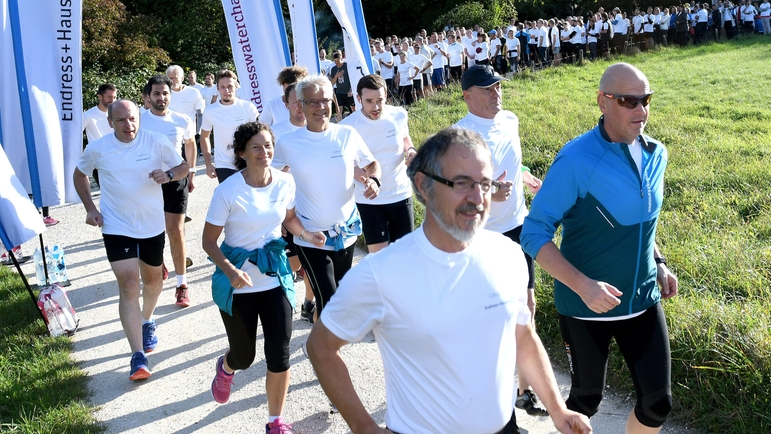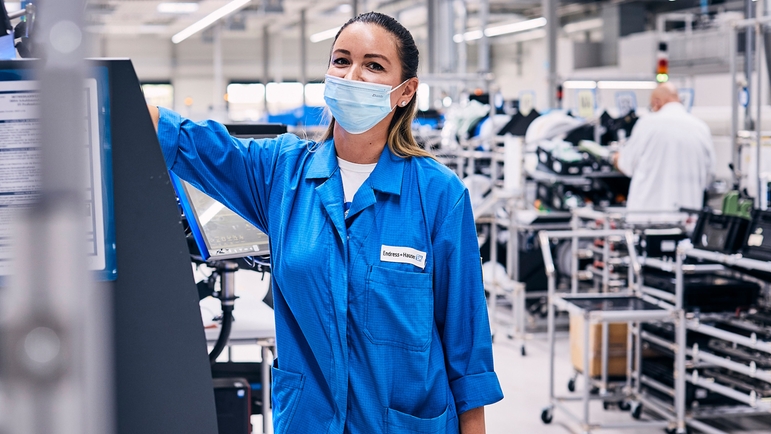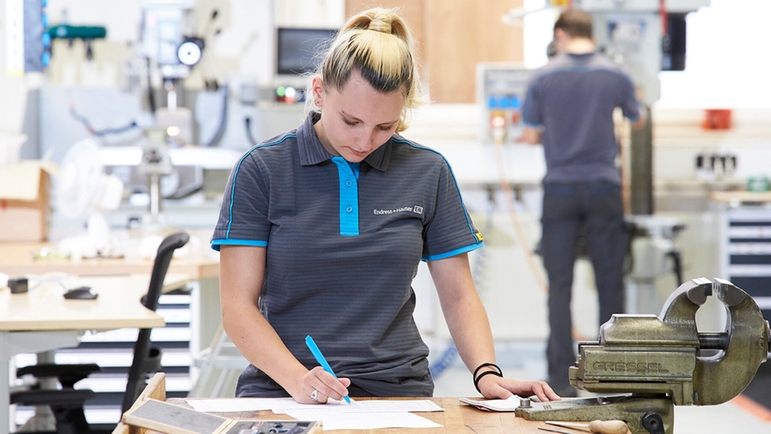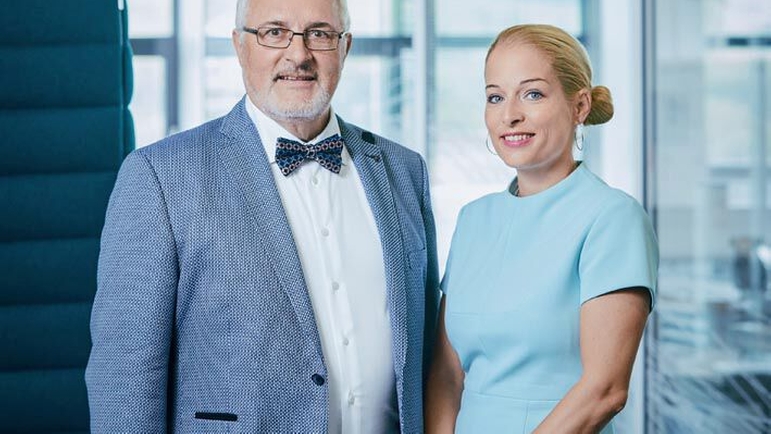 In 1953, two seemingly different men came together to set up a new company in a private apartment in Lörrach, Germany: One was the Swiss engineer Georg H Endress, just 29 years old, tall and strong; the other was 58-year-old German bank manager Ludwig Hauser, clearly older and slim in stature.
A strong team
However, these unlikely business partners proved to be a perfect match. Endress' vision and Hauser's caution proved to be the cornerstones of success. The young engineer clearly saw the opportunities that the new electronic level measurement technology had to offer. Until then, measured values had to be read and gauged by hand. The experienced banker took a careful approach to business and steered the company safely through the turbulent early years.
Small beginnings 
The starting capital of L Hauser KG was 2,000 Deutschemarks. The first 'operating facility' was in a room in Hauser's apartment in Lörrach. Incidentally, the firm's name came from Ludwig Hauser's wife Luise: the entry in the commercial register of 10 February 1953 lists her as shareholder. The company first traded under the name Endress+Hauser in 1957.
Dynamic growth 
Georg H Endress led the company for four decades. He opened up new markets and fields of application, developing the company - specializing in level measurement and growing into a supplier of complete solutions for the processing industry. By 1995, when he handed the management of the company over to his second eldest son, Klaus, the backroom business had grown into a global company with 4,300 employees.
International structure 
Klaus Endress (*1948) purposefully continued his father's work and developed it, over time leaving his own managerial mark. He successfully met the challenges of a globalized world and internationalized sales and production, recognizing the significance of service and solutions businesses. Klaus Endress continued his commitment to a strong company culture and drove forward the work on a family charter, in which the shareholder family stated: Endress+Hauser is to remain a family-owned company. 
Digitalization and analysis technology 
In 2014, Matthias Altendorf (born 1967) took over as CEO of Endress+Hauser; Klaus Endress moved to the Supervisory Board as president. Laboratory analysis specialist Analytik Jena was already part of the Group at that time. Further acquisitions strengthened process analysis and the measurement of quality parameters. In addition, Matthias Altendorf drove forward the topic of digitalization in products, in customer interaction and in business processes. 
Global footprint 
Today, Endress+Hauser is a leading supplier of measurement and automation technology for process and laboratory. With 16,000 employees, the company generated sales of 3.3 billion euros in 2022. Its own sales centers provide support in over 50 countries, with representatives in a further 70 countries. Endress+Hauser production centers manufacture on four continents.