iTEMP® TMT82
Trasmettitore di temperatura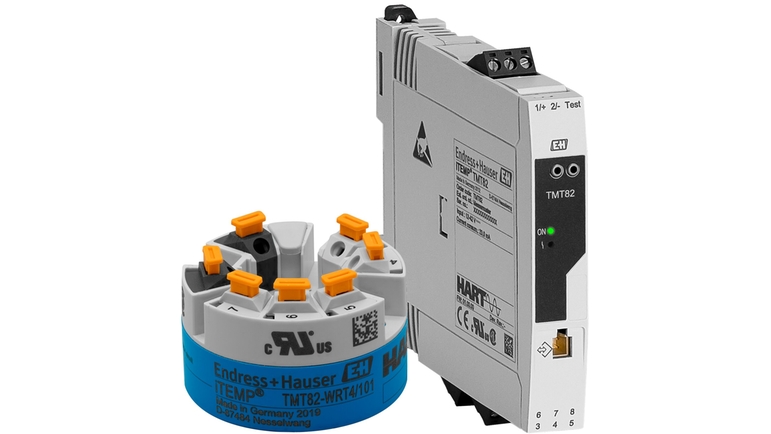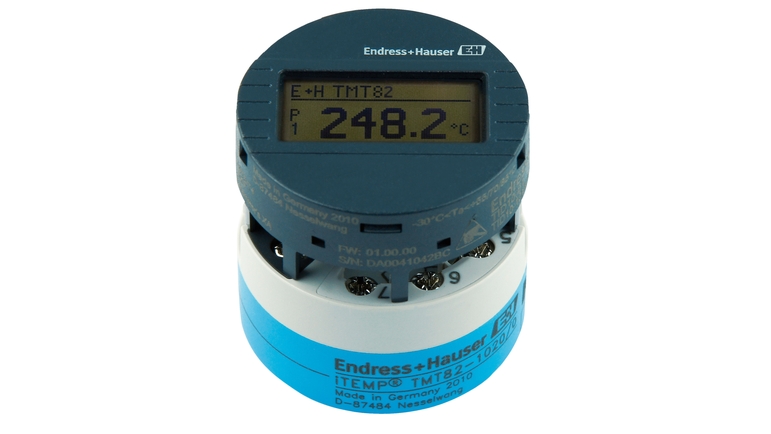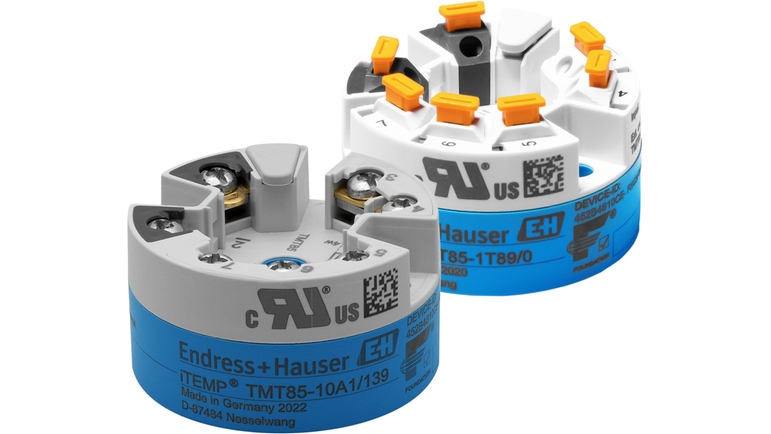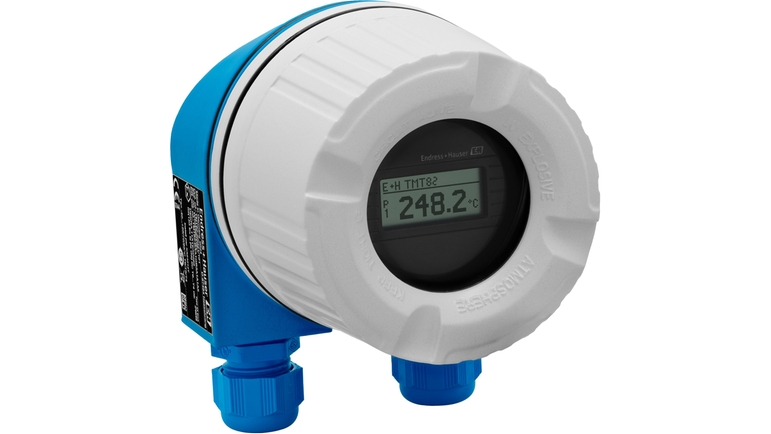 Trasformazione dei segnali in uscite stabili e standardizzate per tutte le industrie.
Insuperabili affidabilità, precisione e stabilità a lungo termine in processi critici. Il trasmettitore trasferisce non solo i segnali convertiti da termoresistenze (RTD) e termocoppie (TC), ma anche da trasmettitori di resistenza e tensione utilizzando la comunicazione HART®. Elevata disponibilità del punto di misura grazie alle funzioni di monitoraggio del sensore. Informazioni diagnostiche secondo NAMUR NE 107. Elevata precisione grazie all'accoppiamento sensore-trasmettitore.
Vantaggi

Funzionamento sicuro in aree pericolose, approvazioni internazionali come FM IS, NI, CSA IS, NI, ATEX, NEPSI, IECEx Ex ia, Ex nA per l'installazione a sicurezza intrinseca in zona 1 e zona 2.

Estensione del protocollo HART® per la sicurezza di trasmissione

Alta precisione del punto di misura, grazie all'accoppiamento...
Documenti / Manuali / Software
Accessori / Parti di ricambio
The unit is not repairable

Kit di fissaggio TMT85/84 (europeo)

2x screws, 2x springs, 2x spring rings, 1x sealing CDI-connector

Kit fissaggio TMT82/84/85 USA(America)

2x viti, 1x guarnizione CDI

Kit installazione parete TA30D TA30H W06

Kit installazione a tubo TA30D TA30H W06

Spare parts kit DIN rail terminal plug

TMT82

TID10 Service cable

Extension cable for the CDI-interface for remote operation of the TID10 display for service and maintenance work Length: 40cm.

Clip DIN rail

in accordo a IEC 60715 per trasmettitori di temperatura da testa

Spare RFID TAG

Consists of: RFID TAG, fixing wire, crimp sleeve.

Commubox FXA195

Modem per la connessione di dispositivi da campo HART a personal computer con porta USB, per la messa in servizio dei dispositivi mediante tool software. :: idoneo per segnali a sicurezza intrinseca :: Sil2, IEC61508

Display per trasmettitore TID10

ad innesto. Dot-Matrix visualizza il valore misurato. 12 DIP-switches tasto laterale. Parametri: FF: Simulatzione, Write Lock. PA: Bus adress, Write Lock. Compatibile: TMT85, TMT84, TMT82.