Boiler operation and management
Measuring operational efficiency increases overall boiler lifespan
Steam remains one of the most important power sources for industrial process heating. However, as energy costs soar, plant operations require effective ways to reduce the energy consumed while ensuring high availability and efficiency. Costly downtimes and maintenance can be minimized by accurate and reliable measuring and monitoring solutions. Producing considerable savings along the entire steam process, our advanced utility management solutions help to reduce both CAPEX and OPEX.
Our Offering
Whether you need to determine the actual performance for your existing boiler equipment, optimize a plant operation or evaluate flue gas, you can rely on our expertise and shared industry know-how. By entering a partnership with Endress+Hauser for integrated steam boiler management solutions, you can maximize the value of your steam applications and use our extensive range of metering, monitoring and steam management solutions.
First-class field measurement technology for all process variables (flow, analysis, level, pressure, temperature, etc.) through 3-element control

Improved boiler house and plant safety through measuring solutions and advanced monitoring

Efficiency through fulfilment and cost per unit consumption

A range of integrated steam solutions from a single source complying with international regulatory standards
Learn where to measure for a more efficient process
Steam application parameters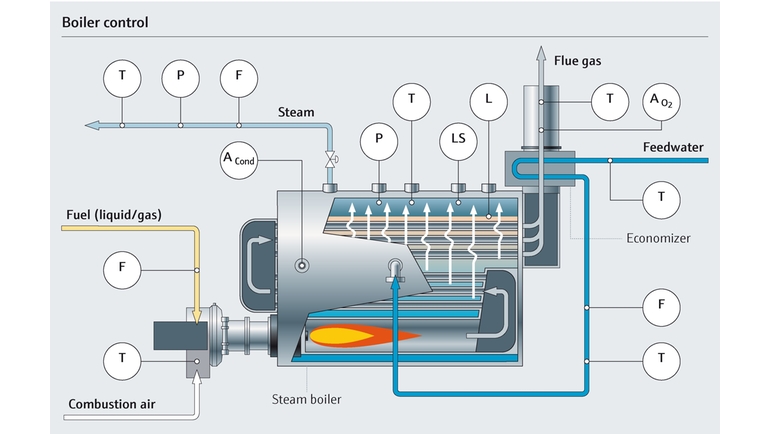 Applications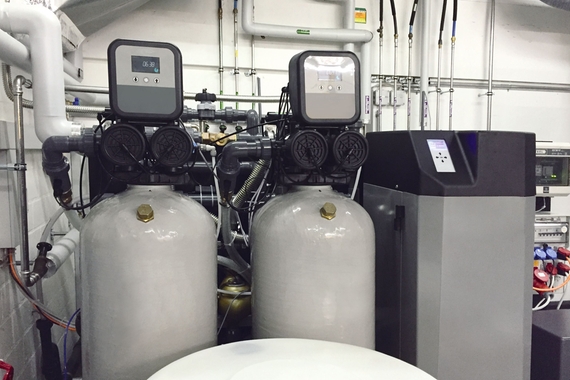 Feedwater preparation
The quality and supply of feedwater is essential for the functional safety, efficiency and longevity of the boiler itself. Costly blowdowns, overfills or boiler corrosions can be avoided by maintaining optimal production, steam supply and distribution. Our solutions help to maximize the feedwater quality, which has a direct impact on the overall boiler lifespan and the amount of required water preparation consumables.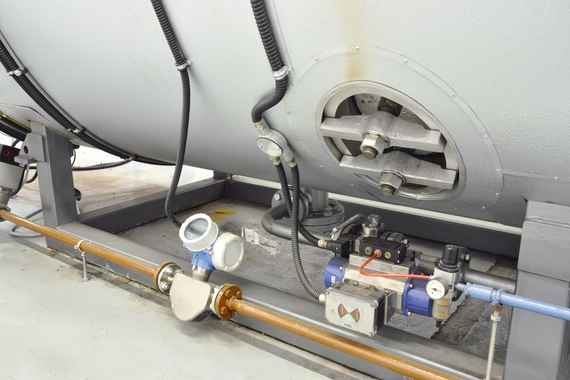 Fuel combustion & exhaust
If the boiler is burning fuel sub optimally or heat is lost in the system, the result is excessive waste and potential violations of emission standards. Thus, boiler efficiency remains a high priority. At Endress+Hauser, we provide you with right-tech solutions for safe, efficient and accessible measuring of fuel combustion and exhaust management. Our monitoring solutions meet regulatory emission standards and comply with ASME Performance Test Codes (PTC 4-1998) for fuel fired steam generators.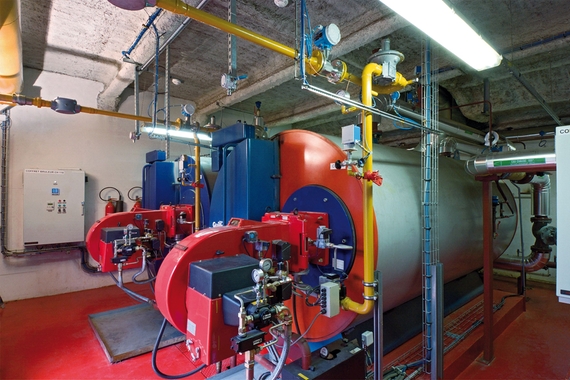 Steam generation
Steam supplied inefficiently or not at the desired temperature jeopardizes a correct plant operation. Appropriate boiler controls and a continuous flow measurement are therefore indispensable. Our full range of flow metering and monitoring solutions ensure superior overall efficiency. Striving to lead with engineering innovations, Endress+Hauser is taking techniques based on the vortex principle one step further – now being able to detect wet steam or even measure the dryness fraction.
Benefits
A deep understanding of your business and industry requirements lies at the heart of our product and service offering. You can rely on us to support you for improved steam boiler plant design, maintenance and operational productivity. We believe in serving before earning and this has been a principle that has shaped our company to this day.
24/ 7

Operational safety throughout the entire life cycle of the steam system

10 million

devices installed worldwide

$73,000

annual cost savings after the installation of a control system that reduces the blowdown rate from 8% to 6%