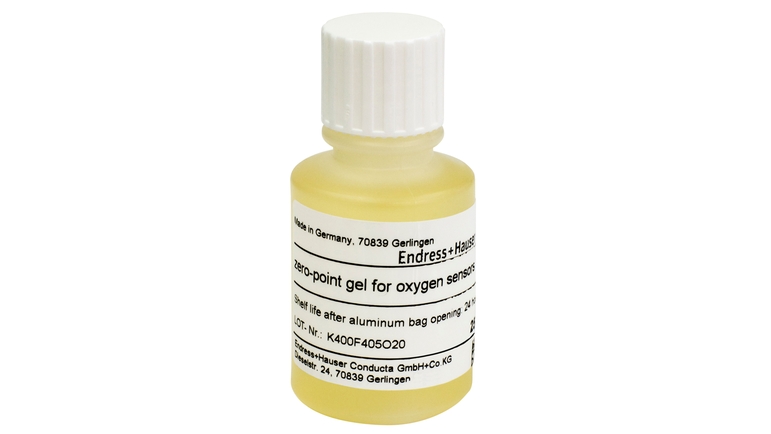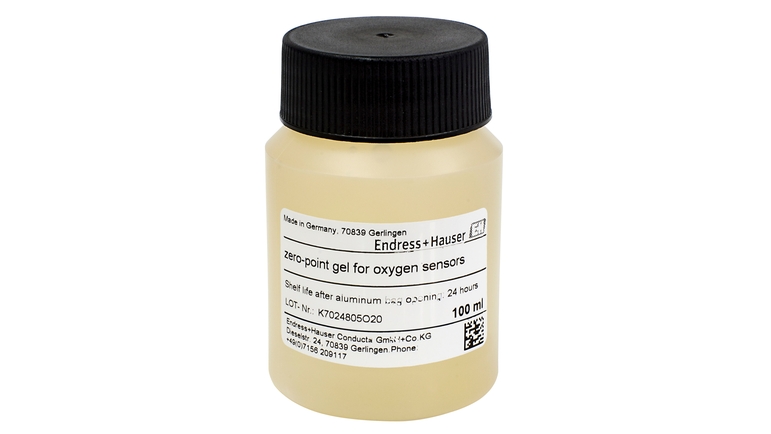 100% oxygen-free medium for validation, calibration and adjustment of oxygen measuring points
COY8 is a ready-made gel that allows you to detect the true zero point of your oxygen and chlorine sensors. Thus, you can improve the reliability and accuracy of your measuring points and, hence, the quality and yield of your products. What's more, it eases the decision whether a sensor should be adjusted, maintained or replaced. The gel doesn't require additional chemicals or preparation. It is instantly ready to use and is reusable within 24 hours after opening.
Benefits

Be sure: exact determination of the true zero point of your oxygen and chlorine measuring loops.

Enhance your product quality: the zero-point calibration improves the accuracy and reliability of your measurements and can increase the quality and yield of...
Field of application

COY8 zero-point gel determines the true zero point of virtually all oxygen and chlorine sensors in:

Life Sciences
- Fermentation processes

Food & Beverages
- Inertization processes

Power & Energy
- Steam/water cycle

Drinking water
- Distribution network...
20.11.2019

Stato dell'arte delle tecnologie abilitanti per l'industria di processo 4.0 - Mercoledì 20 novembre 2019 alle ore 9:00 a Ravenna

22.06.2020 - 26.06.2020

With the help of actual hands-on tasks you will learn how PROFIBUS fieldbus technology works in detail. At the end of the course you will be able to design and commission a PROFIBUS fieldbus network.