Instrument standardization in projects
Reduction of cost for commissioning and warehousing with instrument standardization
Whether it involves a new installation or a modernization project, selecting and designing the right instrumentation is a major challenge for food processors and also plant and machine builders. Companies must take in account the latest developments and regulations with respect to hygienic design, food safety and quality. Successfully completing such projects, adhering to project goals and schedules calls for a high degree of industry and application knowledge.
Reliable partner
When it comes to instrument standardization for your projects, place your trust in Endress+Hauser, we are familiar with the processes, risks and challenges. Our industry and application experts understand the growing requirements of the food and beverage industry with respect to hygiene regulations, food safety and food quality. Our spectrum of services encompasses:
Everything from a single source – complete provider for all relevant process instrumentation parameters in the food and beverage industry

Experience with large-scale projects, including coordination with general contractors, machine and plant builder and sub-contractors

Reduced project complexity and risks

High degree of industry and application competence the world over
Complete support
We help you during the entire project, from concept to successful commissioning and smooth operation of your systems.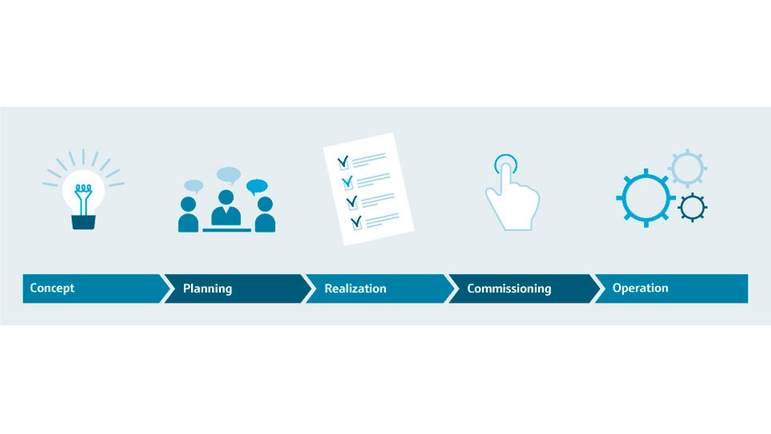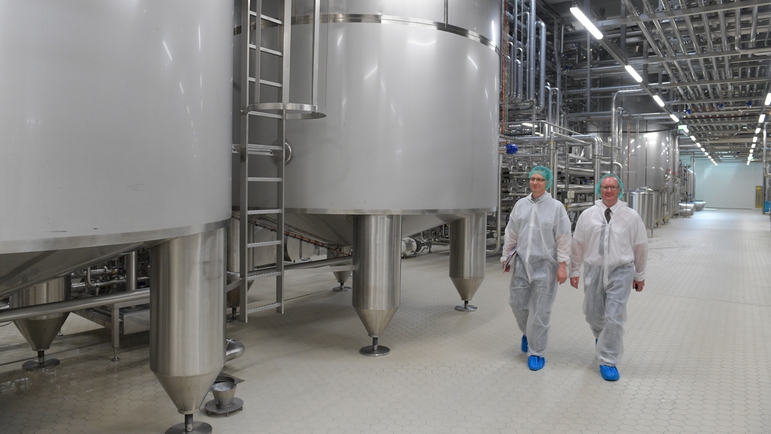 Our help during every phase of the project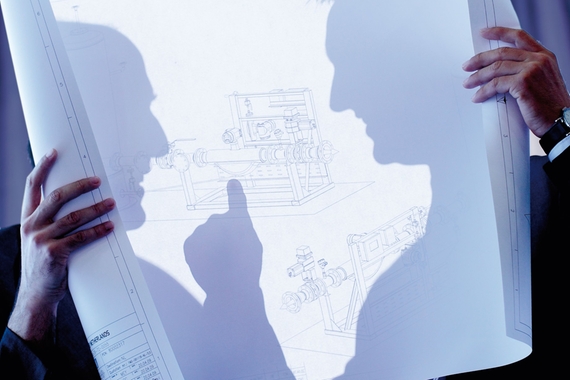 Concept
Involving all participants at the right time is a key condition for successfully seeing a project through to completion. Professional communication and execution is especially important at the beginning. Clear guidelines between all partners - from project owner to system manufacturer ensures a smooth-running project.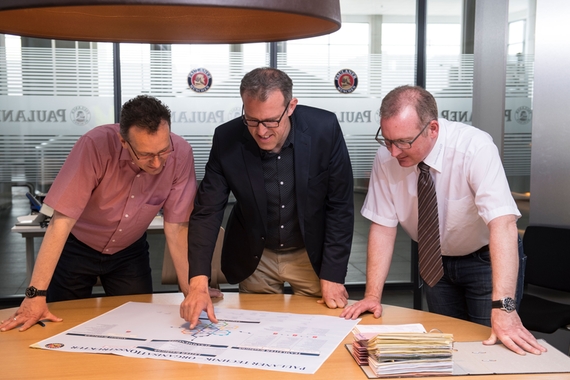 Planning
Selecting and designing the right measurement instruments requires a considerable amount of time and resources in the planning phase. Standardizing the instrumentation scope significantly reduces this complexity, and it offers even more potential:
Faster time to market through reduced commissioning acceptance time

Ongoing operational costs savings such as simplified calibrations

Lower spare part inventory costs

Reduced training effort

Increased plant availability and OEE by utilizing advances diagnostics and integration tools
Realization
In the realization phase we rely on our project management experience, planning tools and our extensive product portfolio. As a full-service provider, we are able to lessen the complexity of your project, stay within budget and remain on schedule. Software tools such as Applicator, Life-Cycle-Management or W@M reduce effort and keep the project on track.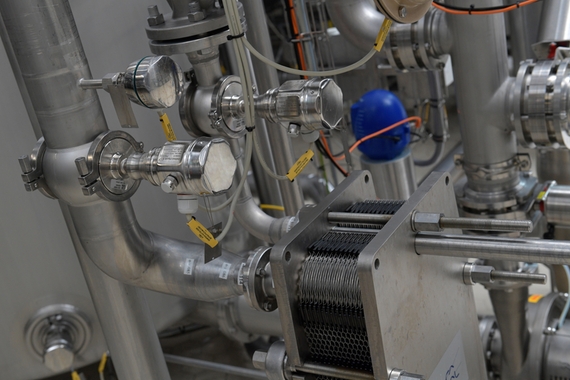 Commissioning
The use of experienced Endress+Hauser service technicians and reduced instrument variance ensures error-free installation, reduces commissioning time by up to 50 percent and minimizes the training effort for your own technicians and maintenance personnel.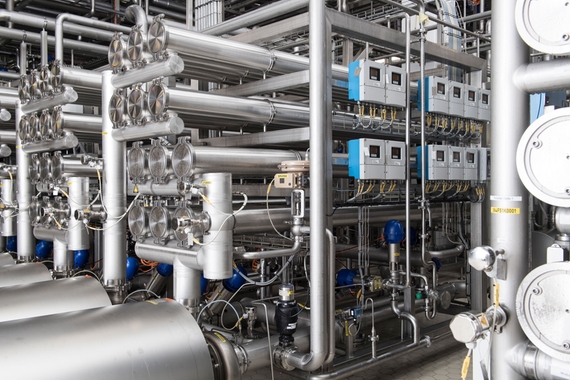 Operations
We support you during the day-to-day operation of your plant as well. When it comes to safety, quality and reliability, calibration is becoming increasingly important. With our 100 percent traceable calibration – direct on-site or in our calibration labs, we achieve the highest degree of reliability to ensure your measurements are precise and accurate.
Benefits
Our goal is to help you successfully realize new installation or modernization projects. Professional collaboration during all project phases builds trust - and this is the key to success. Our industry and application experts, as well as our experience in the field of instrument standardization in large-scale projects around the world, provide the support you need.
50 %

Reduction in commissioning time with experienced technicians and instrument standardization.

30 %

Reduction in project time by minimizing complexity and the use of specially designed software tools.

30-40 %

Reduced education and training requirements with instrument standardization and intuitive instrument operational interfaces.